Good evening, SoCal. We're wrapping up the day for you with the most important stories you need to know and your weather outlook.
Your Weather Planner
The warmest day of this extended heat wave will be Tuesday for most cities, hitting the 90s and 100s across much of Southern California.
Some mid- and high-level cloud cover will stream overhead Tuesday, muting temperatures somewhat than if it were completely sunny.  
Still, records should easily be broken in Palm Springs, Lancaster, Ontario, Riverside, Culver City, Big Bear Lake, Fullerton, Santa Ana, Newport Beach and at Oceanside Airport.
Tomorrow's Highs
Get your 7-day forecast: LA West | LA East | San Fernando Valley/Ventura County | Orange County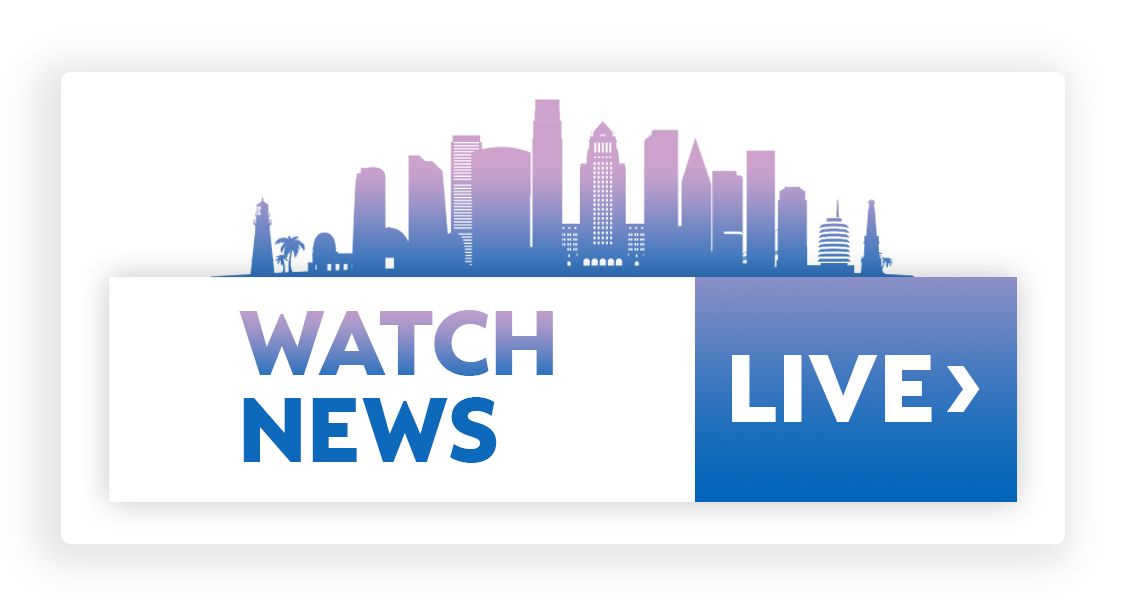 Today's Big Stories
1. Newsom: COVID restrictions going away, but COVID isn't; masks won't disappear
Although the vast majority of COVID-19 restrictions will be lifted Tuesday, Gov. Gavin Newsom warned Monday the virus is still active, and mask-wearing will continue to be a reality for non-vaccinated residents, at businesses that require them or for people who simply feel safer wearing them.
Newsom also said he is prepared to issue an executive order later this week to immediately implement work-site mask-wearing regulations, if the state's Occupational Safety and Health Standards Board approves them on Thursday. Under normal procedures, the board's decision would have to be reviewed by state attorneys and wouldn't take effect until the end of the month. Newsom's executive order would close that gap and immediately implement the rules later this week.
"I want to encourage people, and I think this question highlights the importance of the ongoing work," Newsom said. "We're not done. This is not spiking the football tomorrow (Tuesday). It's not mission accomplished tomorrow. This virus is not going away tomorrow. This pandemic is not behind us tomorrow. We're very mindful that already in 2021, globally, more people have lost their lives to COVID than the entire year 2020."
California's mask-wearing guidance for the general public starting Tuesday will align largely with the U.S. Centers for Disease Control and Prevention recommendations. The guidance will allow fully vaccinated people to stop wearing masks in most situations. But they will still be required in certain settings.
2. No masks, no social distancing, 100% capacity: Disneyland and other theme parks prepare for California's reopening
As California's economy reopens Tuesday, Disneyland and other theme parks across Southern California have updated their face coverings and social distancing policies to adhere to the state's new guidelines.
Starting Tuesday, Disneyland and Universal Studios Hollywood visitors who are fully vaccinated can ditch the masks.
Knott's Berry Farm will not enforce social distancing at the marketplace and their Buena Park theme park.
And out-of-state visitors can now buy tickets to visit Universal Studios Hollywood, Disneyland and other theme parks across the state.
"Starting June 15, face coverings will no longer be required for fully vaccinated guests both indoors and outdoors," said Dr. Pam Hymel, chief medical officer at Disney Parks, Experiences and Products, in a letter to cast members.
3. 400-acre Pinyon Pines wildfire burns amid sweltering heat wave
As a sweltering heat wave continues to siege Southern California, a 400-acre wildfire that destroyed two homes in the Pinyon Pines area of the San Bernardino National Forest was 30% contained Monday.
The Flats fire broke out for unknown reasons just after 11 a.m. Sunday near state Route 74 west of the Pinyon Flat campground, about eight miles south of Palm Desert, according to the U.S. Forest Service.
The flames soon jumped the highway burning to the northeast, prompting a mandatory evacuation order for residents of Pinyon Crest, which was downgraded to an evacuation warning as of midday Monday. Evacuation warnings also remained in effect for the nearby communities of Pinyon Pines and Alpine Village.
4. Trip Journal Day 8: Arizona rancher discusses the drought; wheeling along the border wall
We sit down with Arizona rancher Celine Meyerto, who discusses the effects of the drought. Spectrum News anchors Giselle Fernandez and Brett Shipp interview the new owner of a grand old hotel in the border town of Douglas, Arizona.
5. Biden pledges U.S.' commitment to alliance: 'NATO stands together'
In a press conference at the NATO summit, Biden stressed the United States' devotion to the alliance: "The commitment to Article Five of the NATO treaty is rock solid and unshakable."
Biden, attending his first NATO summit as president, called Article Five, the collective defense clause of the alliance charter, "a sacred commitment."
"NATO stands together," he continued. "That's how we've met every other threat in the past."
A central aim of Biden's visit was restoring the United States' commitment to the alliance, which beleaguered under his predecessor, Donald Trump. The former president called the alliance "obsolete" and complained that it allowed for "global freeloading" countries to spend less on military defense at the expense of the U.S.
"I've had a chance to meet with several leaders recently and I've had calls with others," Biden said at the beginning of his press conference, which was delayed by more than two hours. "It's been an incredibly productive day here."
---
Your Notes for Tomorrow
California reopens, with most COVID-19 restrictions being lifted
City Attorney Mike Feuer, LAPD Chief Michel Moore, elected officials and union leaders are scheduled to participate in a ribbon-cutting ceremony at Langer's Delicatessen-Restaurant to celebrate the reopening of California
LA County Supervisor Hilda Solis will lead health officials and essential workers in observing the reopening of L.A. County following more than 15 months of pandemic-imposed restrictions
LAUSD students, parents, educators and community members will begin holding Tuesday rallies in front of LAUSD headquarters to demand police-free campuses
President Biden attends European Union-U.S. summit in Brussels, Belgium
President Biden meets the Belgian king, Belgian PM and Swiss president
---
In Case You Missed It

The ultimate story of redemption, Danny Trejo spent 11 years in prison for drug and violent crime charges.
Now in his 70s, Trejo lives a life he once only dreamed of. He has a prolific career in Hollywood, multiple restaurants across the Southland, a record label and no plans to slow down.
In this episode of "LA Stories," host Giselle Fernandez joins the actor, entrepreneur and philanthropist for a socially distanced lunch.
Credit: Source link